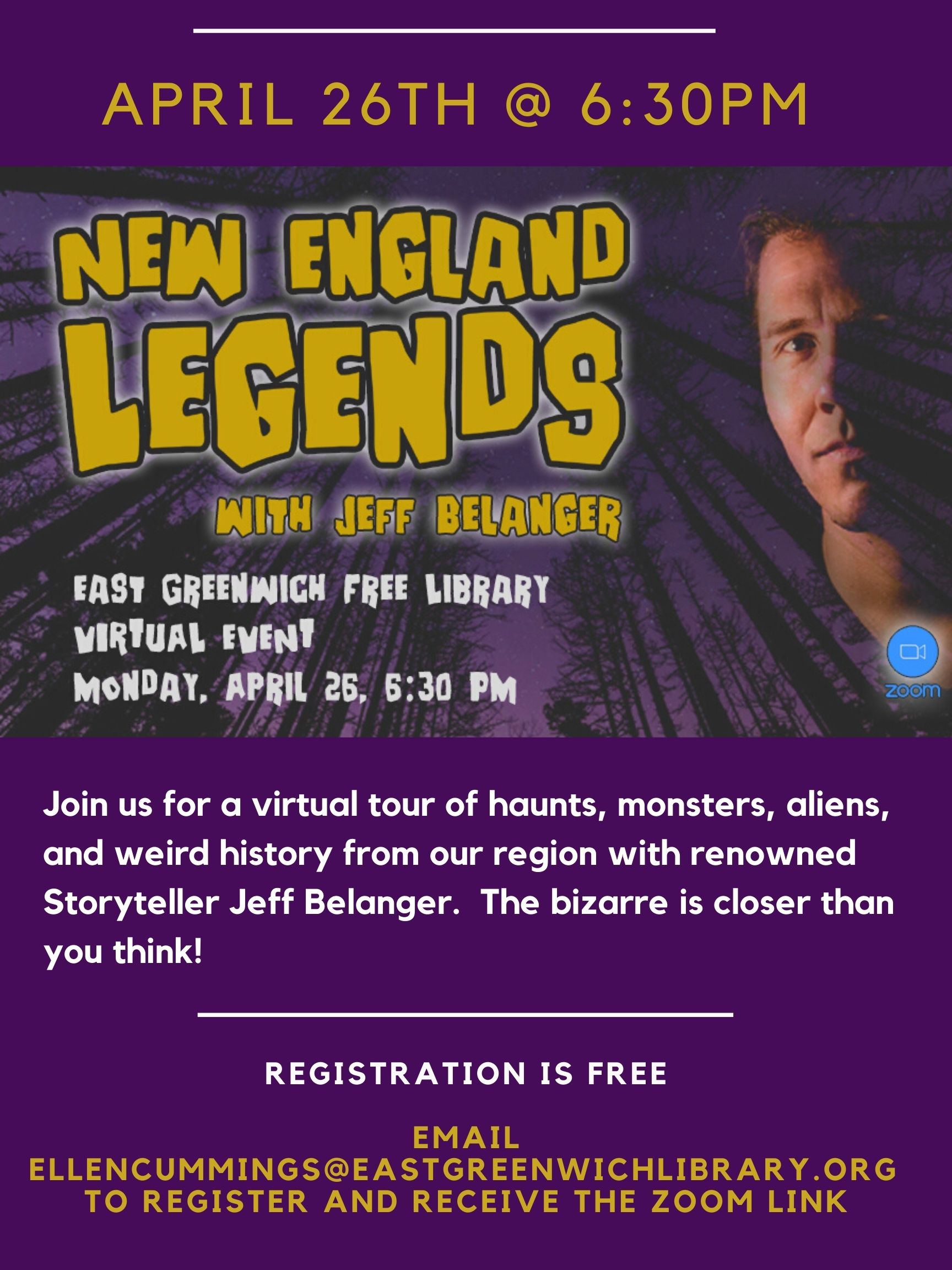 Join us for a super fun virtual event on April 26th with renowned storyteller Jeff Belanger! New England Legends offers a tour of haunts, monsters, aliens, and weird history from our region. Based on Jeff's popular weekly podcast and his Emmy-nominated television series on PBS and Amazon Prime, the program presents highlights from his own adventures and work.
This hour long program will start at 6:30 pm and will feature a Q & A session.
Email ellencummings@eastgreenwichlibrary.org to register for this fun free event!
Registration will close at 6pm tonight 4/26/21.